Evergreen Western Art Celebration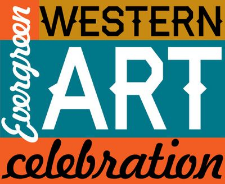 CCM Events is so excited to once again add to the festive Rodeo weekend in Evergreen by presenting the Evergreen Western Art Celebration art festival June 14th, 15th, & 16th. CCM Events will present Western, Southwestern, and rustic artists to the affluent residents of Evergreen Colorado. This is a juried fine art and fine craft show.
EChO Resale Shop will have a great selection of Western Art, Western Home Décor and Clothing during this annual event. Be sure to stop by ECHO Resale Shop for great discounts.